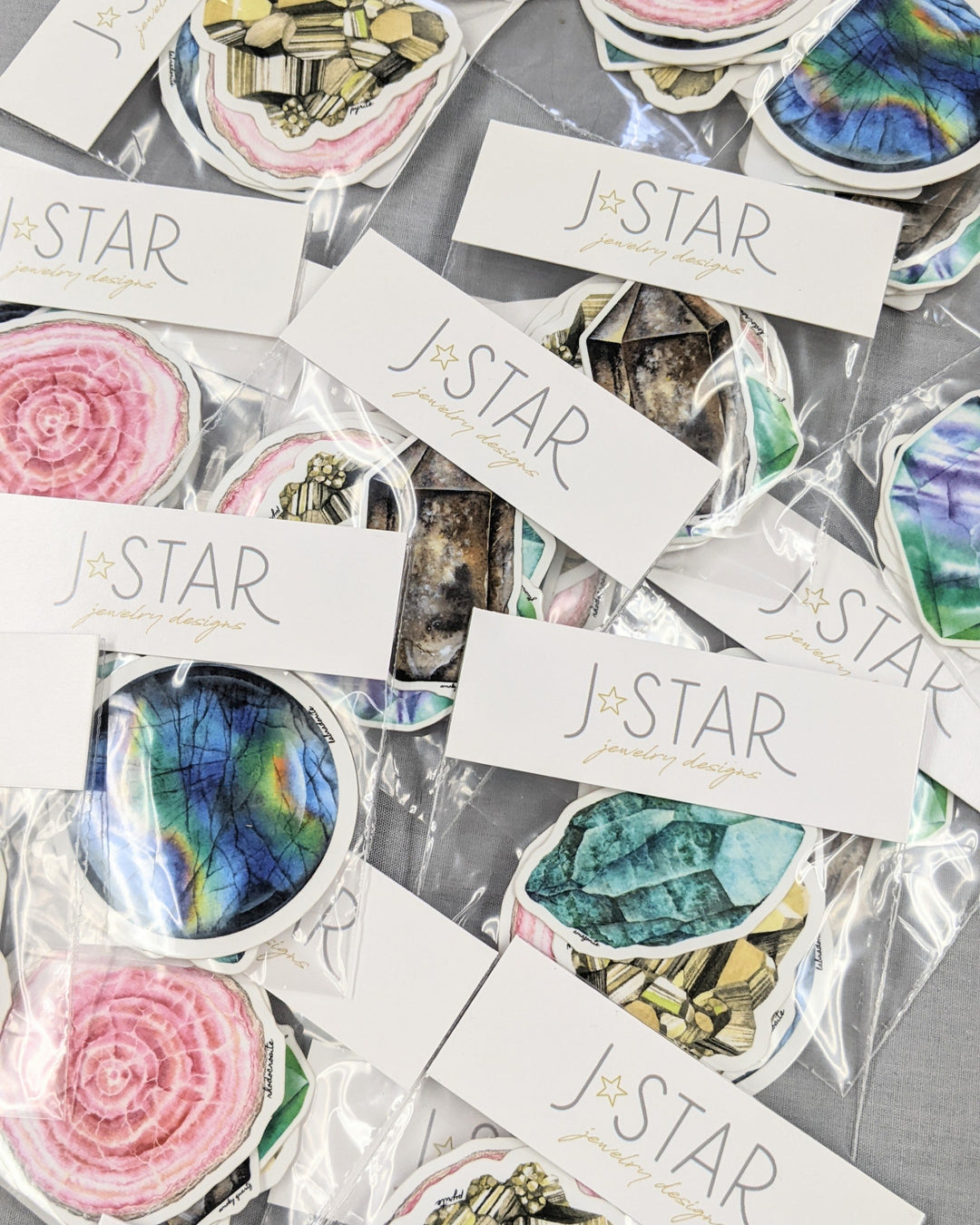 Crystals Stickers - Pack of 6
Put your love of gemstones on display!
Matte laminated vinyl stickers feature beautiful watercolor gemstone artwork.  Perfect for water bottles, laptops, notebooks, and more!
Waterproof
Dishwasher safe
Residue-free removal from most non-pourous surfaces
Pack includes 1 each of: Amazonite, Fluorite, Labradorite, Pyrite, Rhodocrosite, and Smoky Quartz.