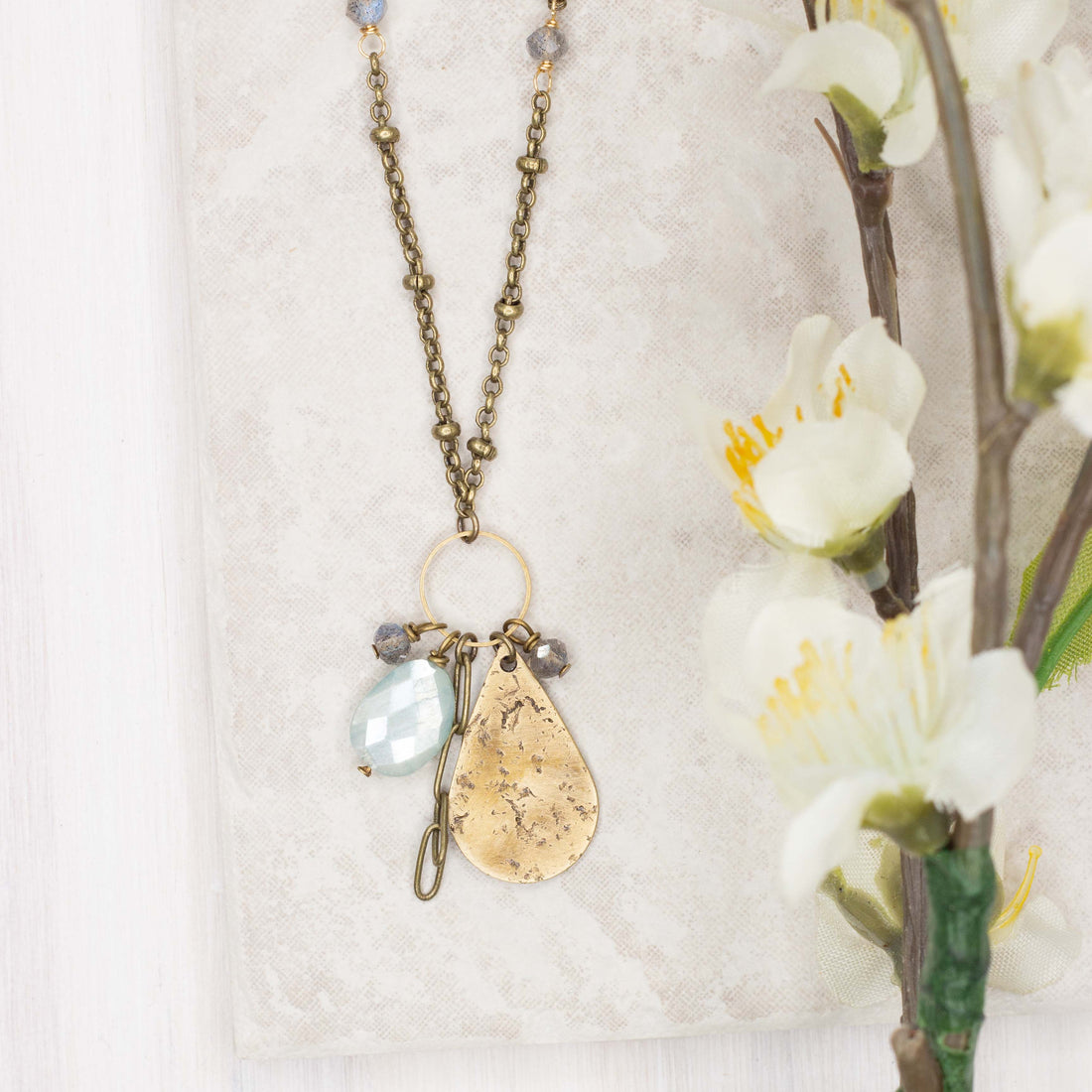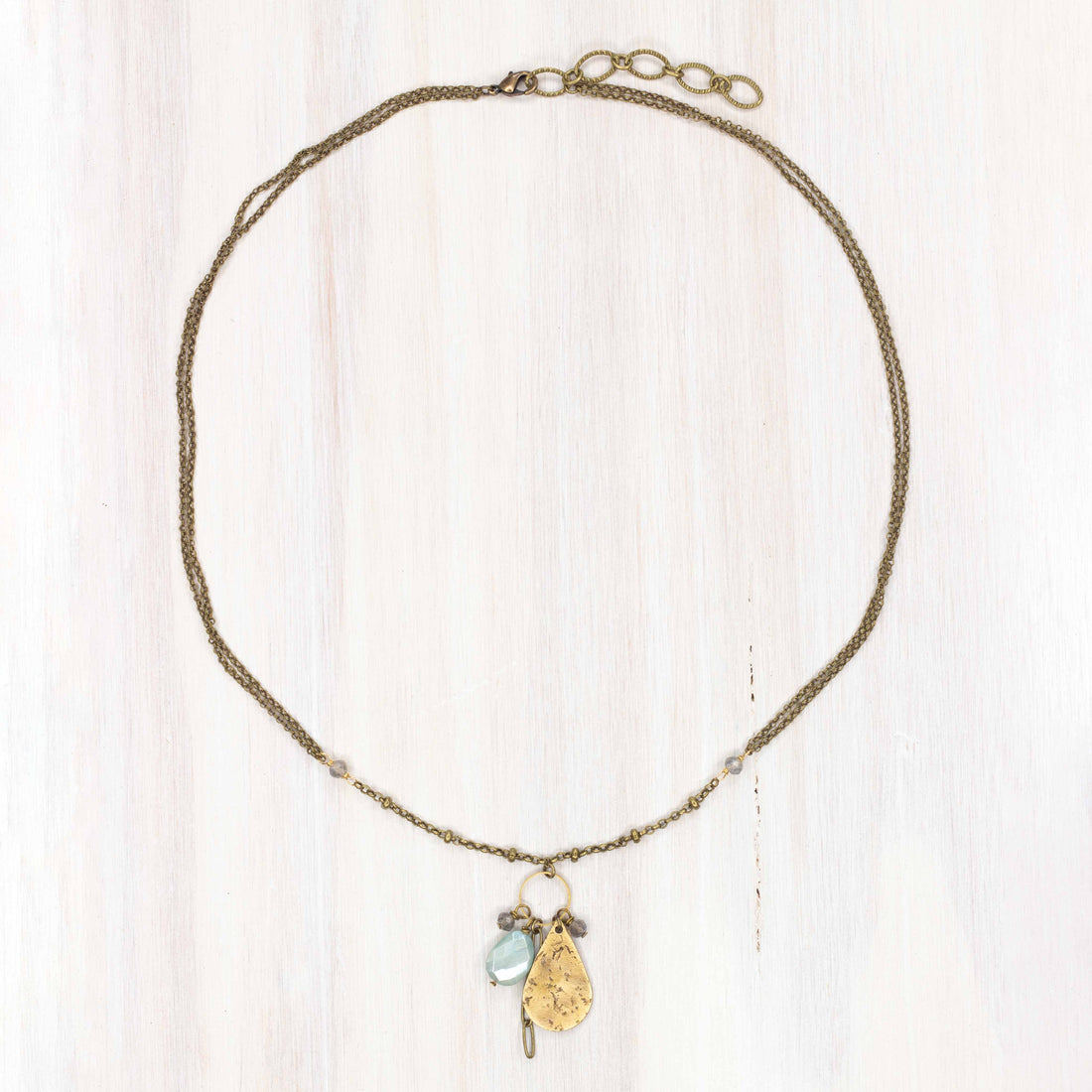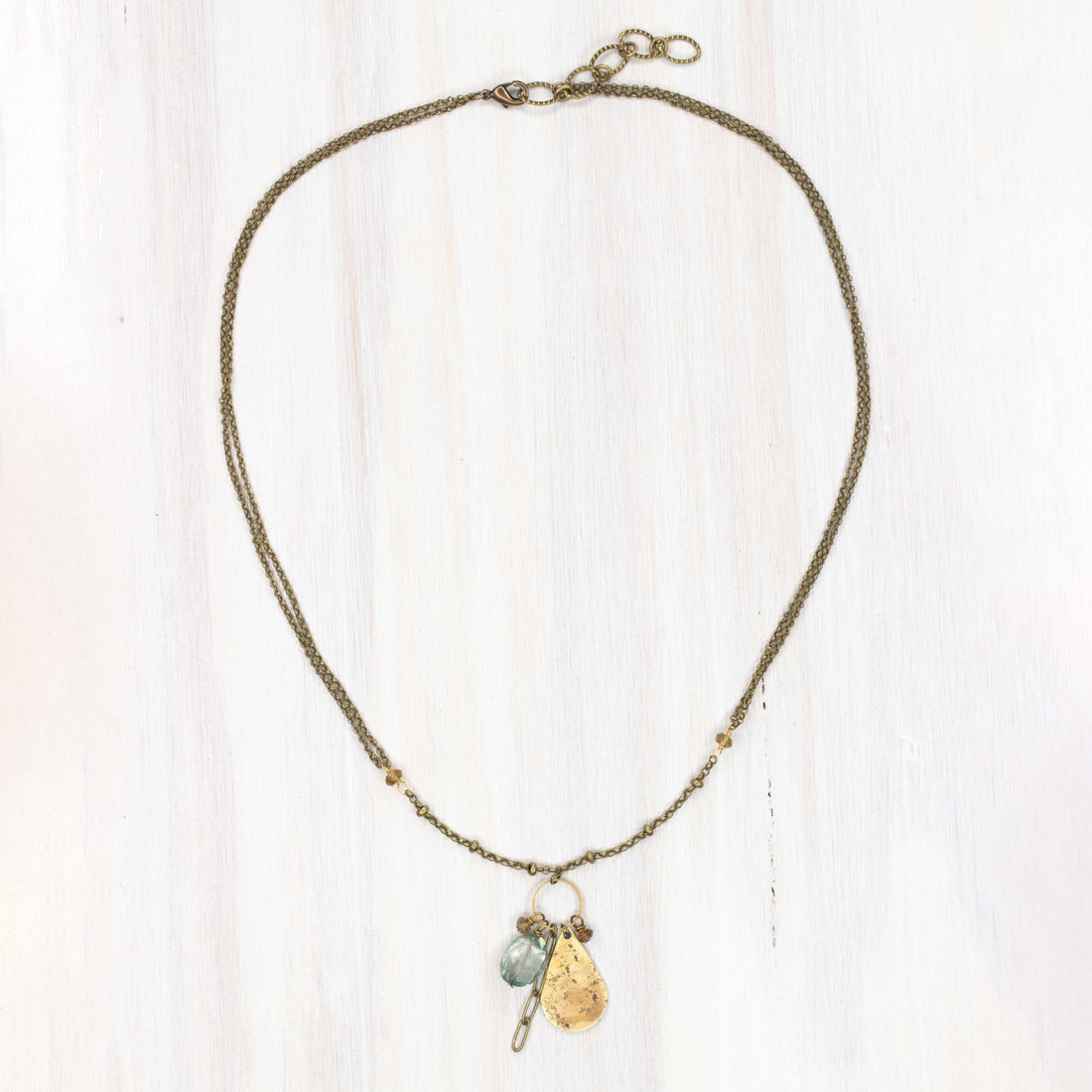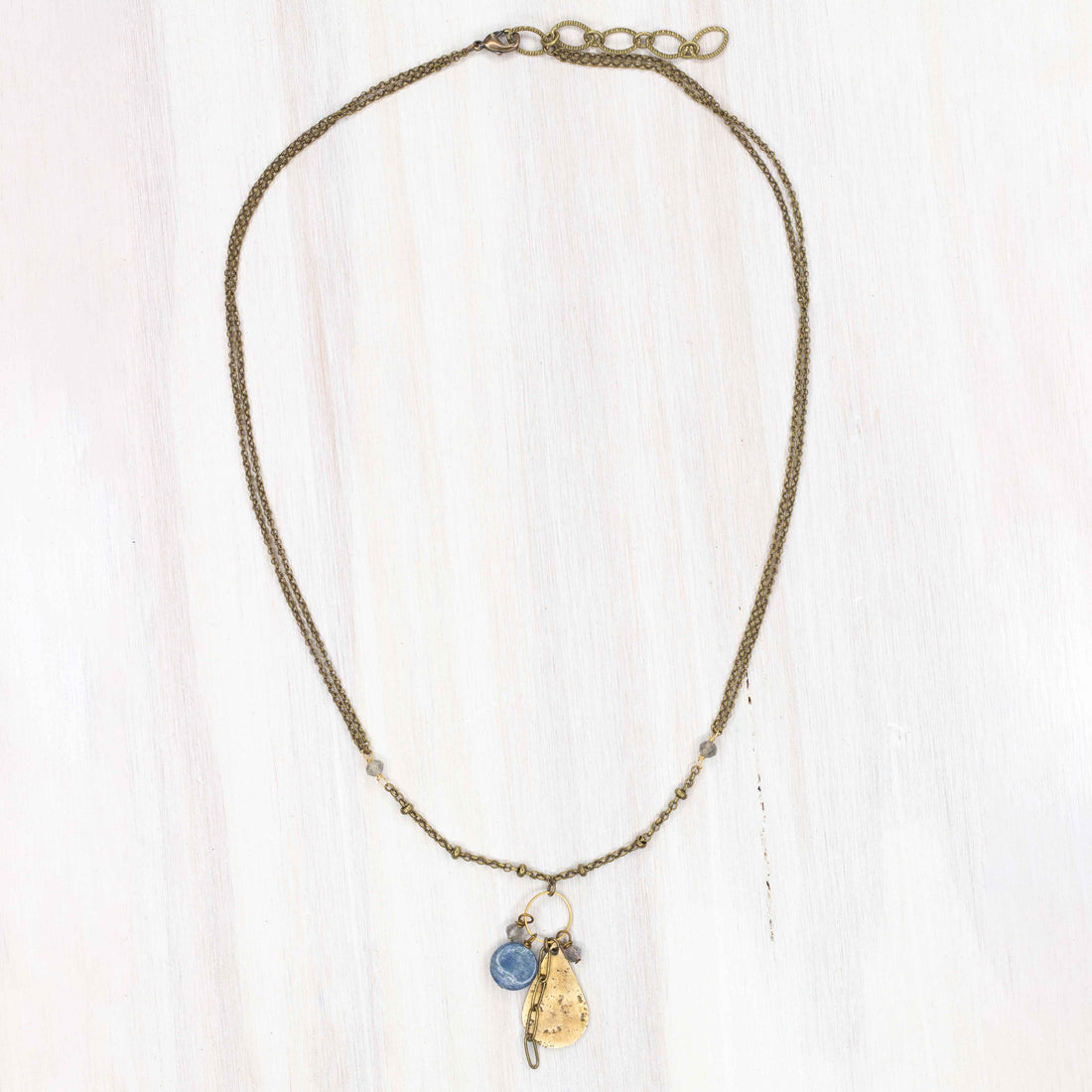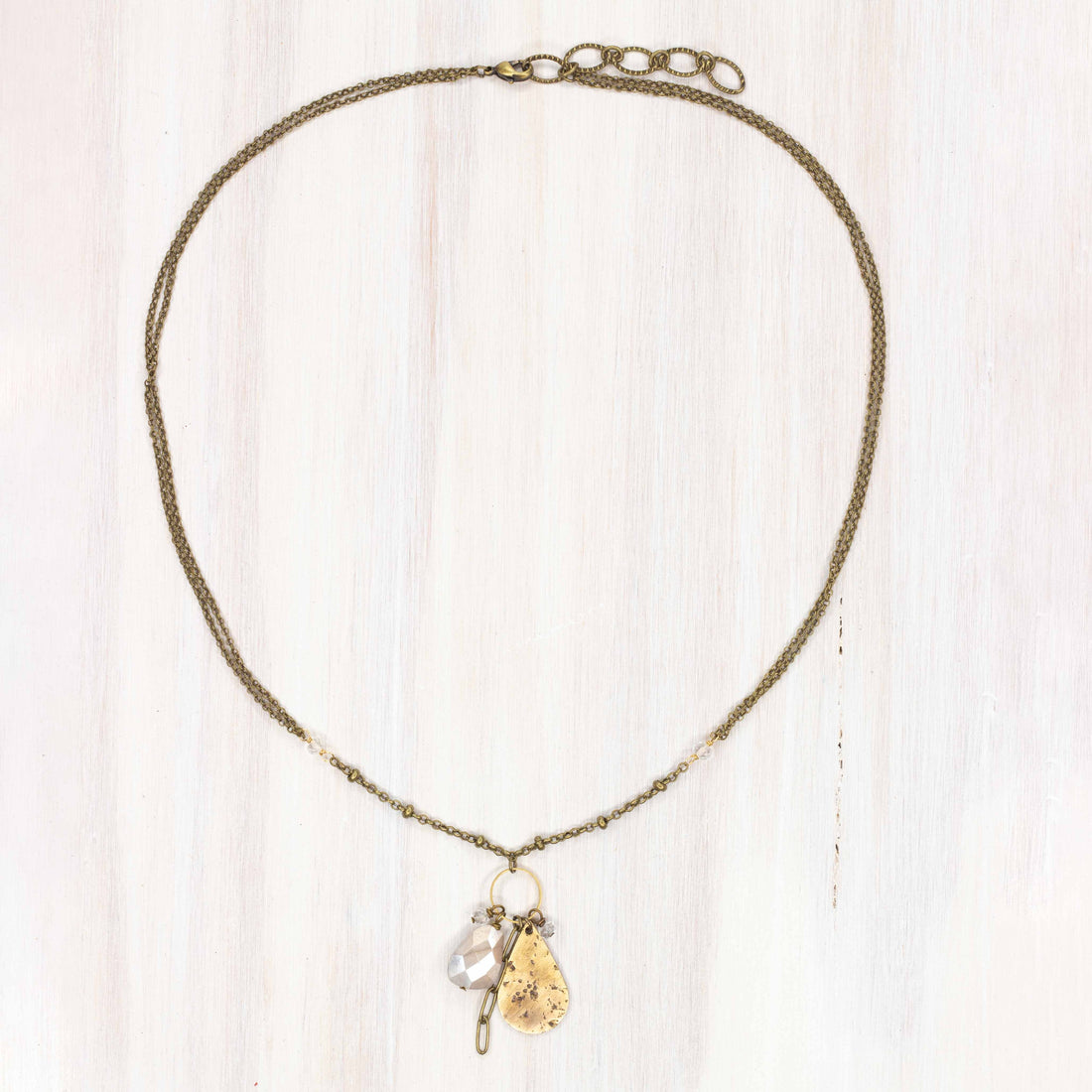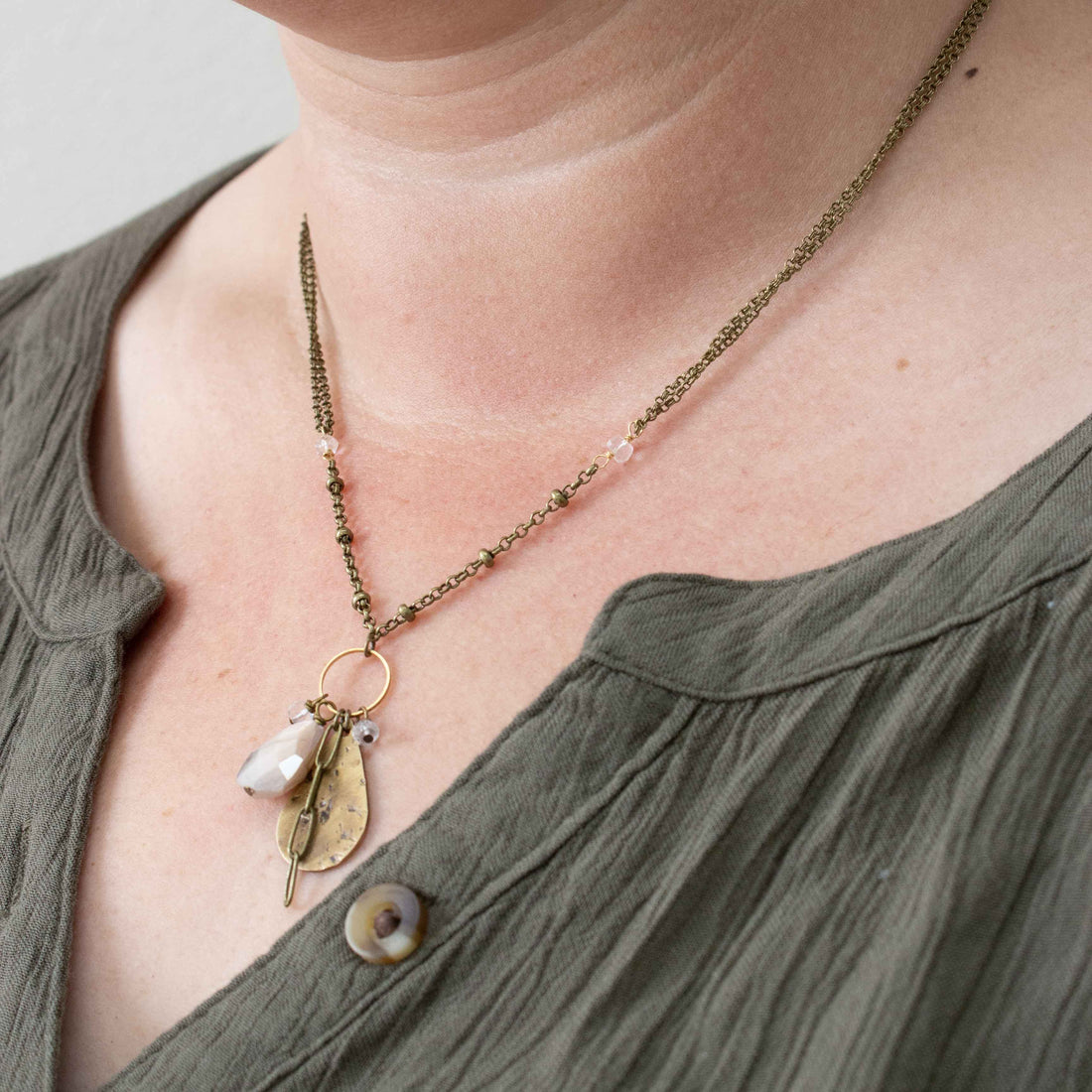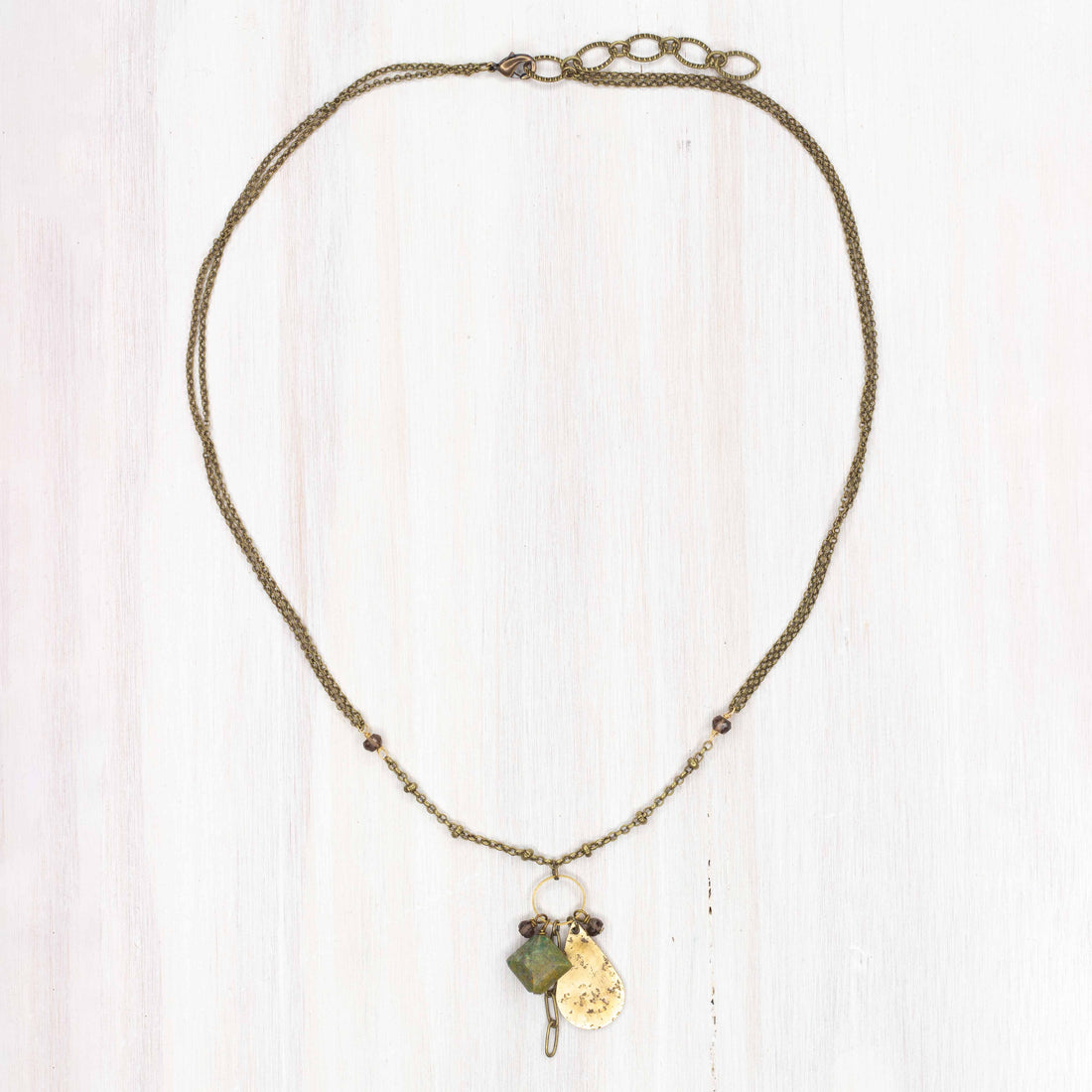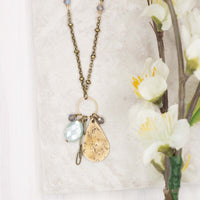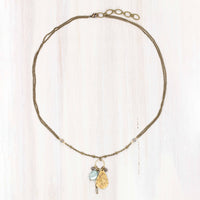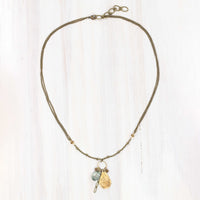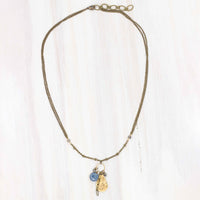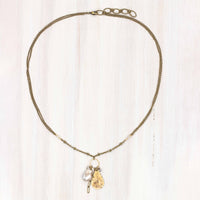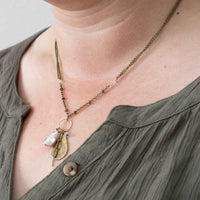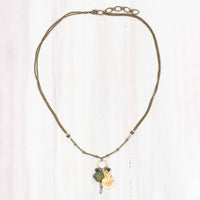 Relic Gemstone Cluster Necklace
This necklace doesn't take life too seriously, and neither should you.
The Relic Cluster Pendant Necklace features gemstones, charms, and chain swinging playfully from a 18-20 inch adjustable nickel-free antique brass plated chain.
Fixed pendant prevents the clasp from ever rotating to the front
Lacquer coating on teardrop charm protects the metal finish and prevents skin discoloration
Nickel-free antique brass plated chain reduces the chance of irritation or allergic reaction
Handmade when you order.  Ships within 7-10 days.